Nomad N1 is Acedeck's first gear-driven all-terrain electric skateboard,
and it is poised to be the most powerful and enjoyable off-road board available in the market to date.
ESC
90A ESC 3.0
CNC
New Optimized Truck
Deck
Split Angle Deck
Power
&
Performance
Redefined
Experience the perfect combination of raw
power and smooth performance with the
Nomad N1.
Powered By The Best Gear Drive Innovation
As the first production brand to incorporate a gear drive on a mass-produced electric mountainboard (you knew it, it is the Nyx Z1), Acedeck has been revolutionizing the production board industry with our bold innovation and stable engineering technology.
Our customers will be thrilled to discover that the Nomad N1 is powered by our cutting-edge Gear Drive Edge, the latest addition to our arsenal of engineering marvels.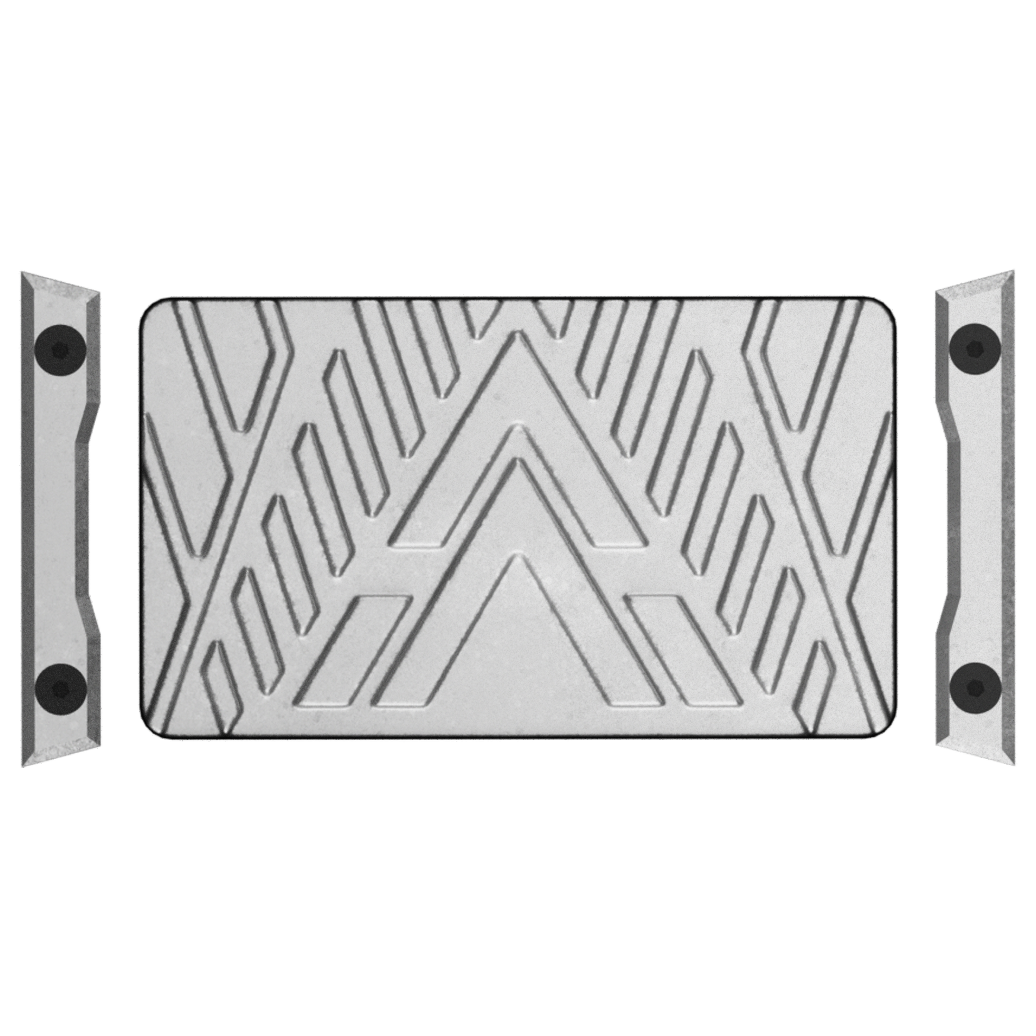 Upgraded ESC
Nomad N1
A new generation
60A
ESC with a 20% performance boost compared to previous generations,and a
90A
ESC transplanted from our popular Z1 series, offering even more power and performance to satisfy the most demanding riders.
20%
performance boost
6384
Motors
Customized motor
Nomad N1's unbeatable power comes from its 6384 motors, the most powerful in its price range,
delivering unmatched performance that surpasses even the common 6374 motors found on other boards in the market.
Best-in-Class Battery
Fueling the Nomad N1 is a 14s battery cell configuration that delivers a voltage output of an astonishing 58.8v, exceeding the industry standard 12s configuration that can only provide 50.4v. With a 17% reduction in energy consumption,
this bold choice of battery configuration is the ultimate formula for power, endurance, and sustainability - making N1 envy of the industry.
Road Ready Light
Our grip tape, inspired by a starry night sky, seamlessly
blends with vibrant LED lights, resulting in a
breathtaking aesthetic that's bound to leave an
impression.
CNC Hub
CNC Truck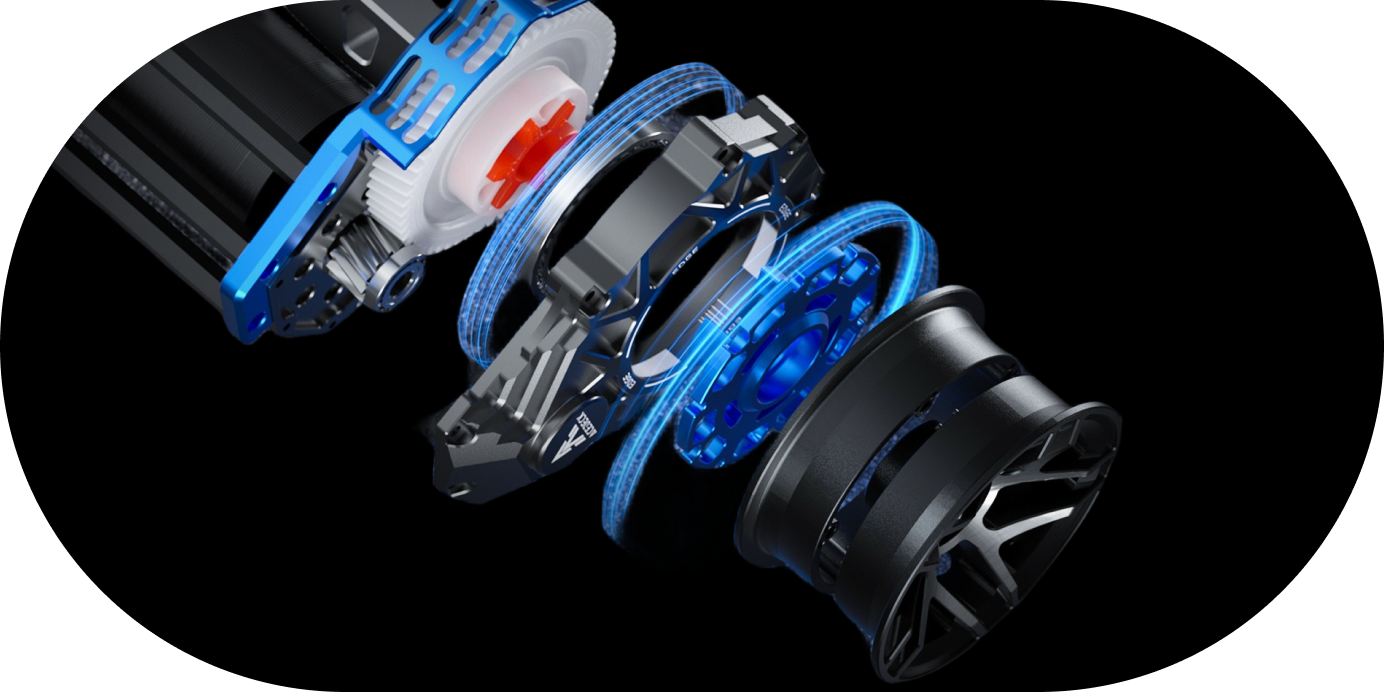 CNC Gear Drive
CNC Gear Box
CNC Heat Sink
Carbon fiber battery box
All For
The
Perfect Riding
Experience
Excellent Carving Capabilty
Experience the ultimate in riding with our meticulously crafted 11-inch TKP trucks, finely tuned to provide the most comfortable rebound and perfect 45° angle for optimal flexibility with every turn. Precision-engineered with CNC technology, the truck is not only accurate but also visually stunning.
180*65mm Hota Tires
Designed exclusively with Hota, our tire is perfect for any riding condition. With reinforced walls that withstand high pressure and prevent punctures, the tire maintains stability and reduces energy consumption by changing shape according to the pressure applied, making it a durable and reliable option.
Angled for Maximum Thrills
Introducing our game-changing new deck that will transform your riding experience with the Nomad N1. This split-angle design draws inspiration from downhill longboard decks and incorporates inverted nose and tail angles to create a unique stance that provides unrivaled stability and confidence at high speeds, while still being highly maneuverable and agile around corners.
Unbeatable Strength
But the beauty isn't just skin-deep. Crafted with high-end snowboard manufacturing techniques, the deck features a blend of bamboo, fiberglass, and maple wood for unbeatable strength and durability.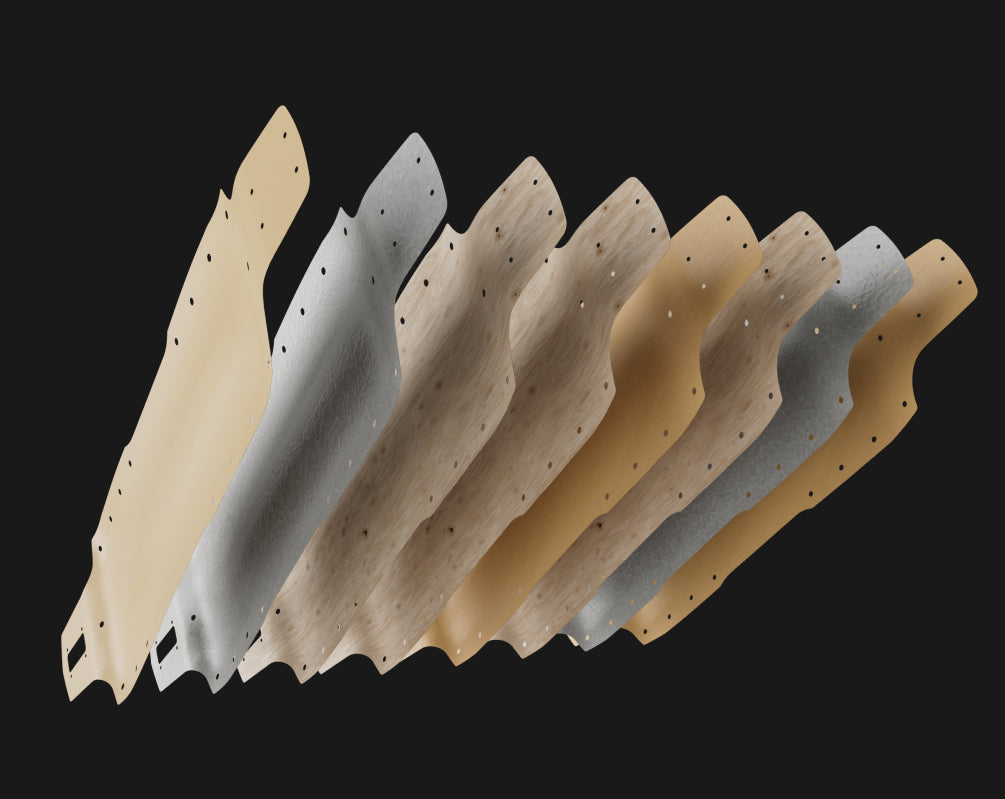 We understands that every rider is unique,
which is why we offer three distinct
configuration options to choose from.Choose
your ride with belt-drive or gear-drive systems,
longer battery life, and specific performance
outputs, Your Way!
Belt
Drive
4.3 Ratio
Belt Drive
With a transmission ratio of 4.4 and CNC wheels,
you can easily customize your ride by switch to street wheels.
Gear
Drive
4.3 Ratio
Belt Drive
Achieve a superior transmission ratio of 4.4 with the quiet,
efficient helical gear design.
Which board suits
you best?
Nomad offers three different configuration options to cater to diverse preferences. Choose your preferred drive system, power output, and battery configuration to align with your needs.
Belt Drive: 14S3P

Compare

For those seeking versatility with the ability to change tires to adapt to various riding scenarios, all while enjoying a high-quality skateboard that balances performance and range.

Gear Drive: 14S3P

Compare

Ideal for those who prefer a low-maintenance option but require strong bursts of power and performance, while still enjoying the benefits of a high-quality skateboard with excellent range.

Gear Drive: 14S4P

Compare

Designed for those seeking a low-maintenance, high-quality skateboard with exceptional power and extended range.
Charge

Design with top-mounted charging port for convenient charging.

Terminal wires
capable

Newly developed motor terminal wires capable of handling higher load currents.

Bridge pins and
axles

Bridge pins and axles made of 17-4PH martensitic stainless steel, providing excellent material hardness and bending resistance performance.