Premium Build Quality
At Acedeck, we are committed to producing electric skateboards of the highest quality. We use precision CNC engineering throughout the entire build process to ensure tough, finely-tolerant, and sleek-looking build quality.
Only the highest quality battery cells are used to fuel our boards, such as MOLICEL and Samsung cells. With these top-of-the-line cells, our boards can deliver unmatched performance, endurance, and longevity.
Bold Innovation
Many customers describe the experience of riding an Acedeck board as akin to cruising in a luxury sports car, turning heads with its show-stopping aesthetic and unparalleled performance.
At Acedeck, we pride ourselves on constantly pushing the boundaries of what's possible in the pre-built electric skateboard industry. Our groundbreaking Nyx Z1 model was the first to incorporate gear drive into production boards, and we continue to challenge industry norms by offering increasingly advanced products to consumers. We pay close attention to every detail in the engineering and assembly process, ensuring that every component, from the carbon fiber deck to the heat sink, is designed and crafted to the highest standards using cutting-edge technology and processes. The result is a board that not only performs exceptionally but also looks stunning while doing so.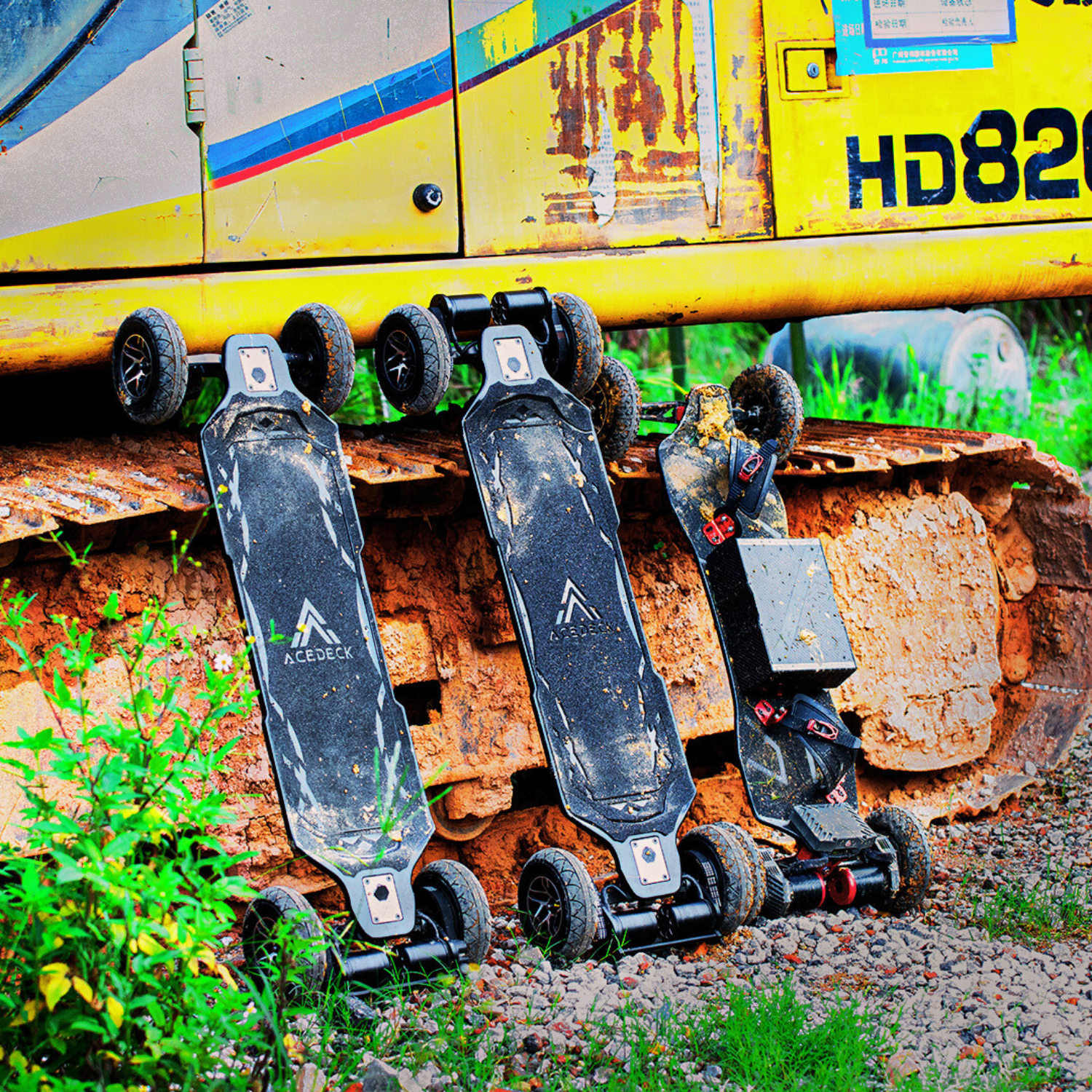 Best Customer Care
No ghosting, no dodging. At Acedeck, we understand that customer care is not just a checkbox on our to-do list. It's an essential part of the electric skateboarding experience. That's why we prioritize building long-term relationships with our riders by offering the best support and care in the industry.
Our dedicated customer service team is available 24/7 to assist you with any questions or issues you may have post-purchase. And we don't stop there - we actively seek feedback from our riders to continuously improve our products and services. When you choose Acedeck, you're not just getting a board, you're getting a commitment to excellence in every aspect of your electric skateboarding journey.