Having ridden electric skateboards for more than 10 years, we still felt like our equipment was missing something. We wanted an electric skateboard that suited for our growing ambition in the sport, one that satisfied our desire for perfection, at a realistic price. Unfortunately, the marketplace had just two options: expensive custom kits, or affordable pre-made boards that lack some of the specifications. And it felt like we had tried them all. Then it dawned on us: why not create a brand ourselves? Together we had 10 years of expertise, we knew what riders wanted, and we knew the technical inputs that made an eskateboard great. This is how Acedeck was born.
We weren't only eskate enthusiasts – we also get a buzz from snowboarding and surfing, two sports with decades of history behind them. People love the thrill of the boards on wave and snow, but also the friendships, the fashion, and yes, the nerdy chat about technique and gear. That's the culture we come from. We want incredible speed and stability, but know that the visual design is just as vital as the technical.
So here we are. We've created our first range, designed and built from the heart, using specialist suppliers to ensure high quality, technical prowess and great-looking boards that are a pleasure to ride. That quality is ensured through a strict design, material and supplier policy that runs from drawing board to finished board. That's why we've engineered the majority of the components with CNC precision technology, to create the best quality electric skateboards on the market. Additionally, the ""e"" part of or eskate is assured by responsibly sources batteries and electronic components that will deliver hours of fun, and miles of rolling on every charge.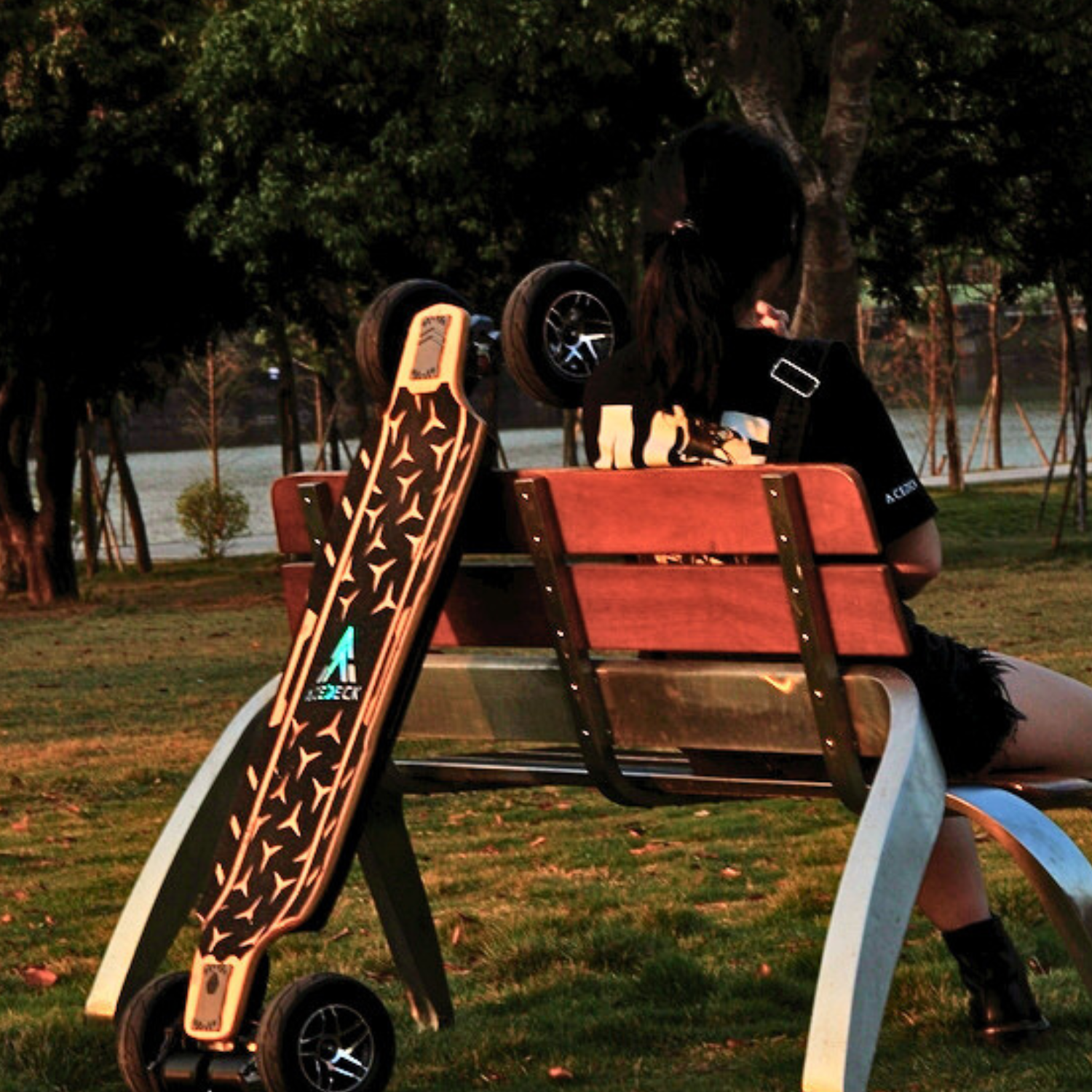 We're surprised that eskateboards haven't taken off like ebikes, escooters and hoverboards have, but we're convinced that pricing and quality are the reasons. We're driven to change that, by creating a brand that puts Adventure, Customer-focus and Excitement into eskateboards. It's why we're called ACEdeck.