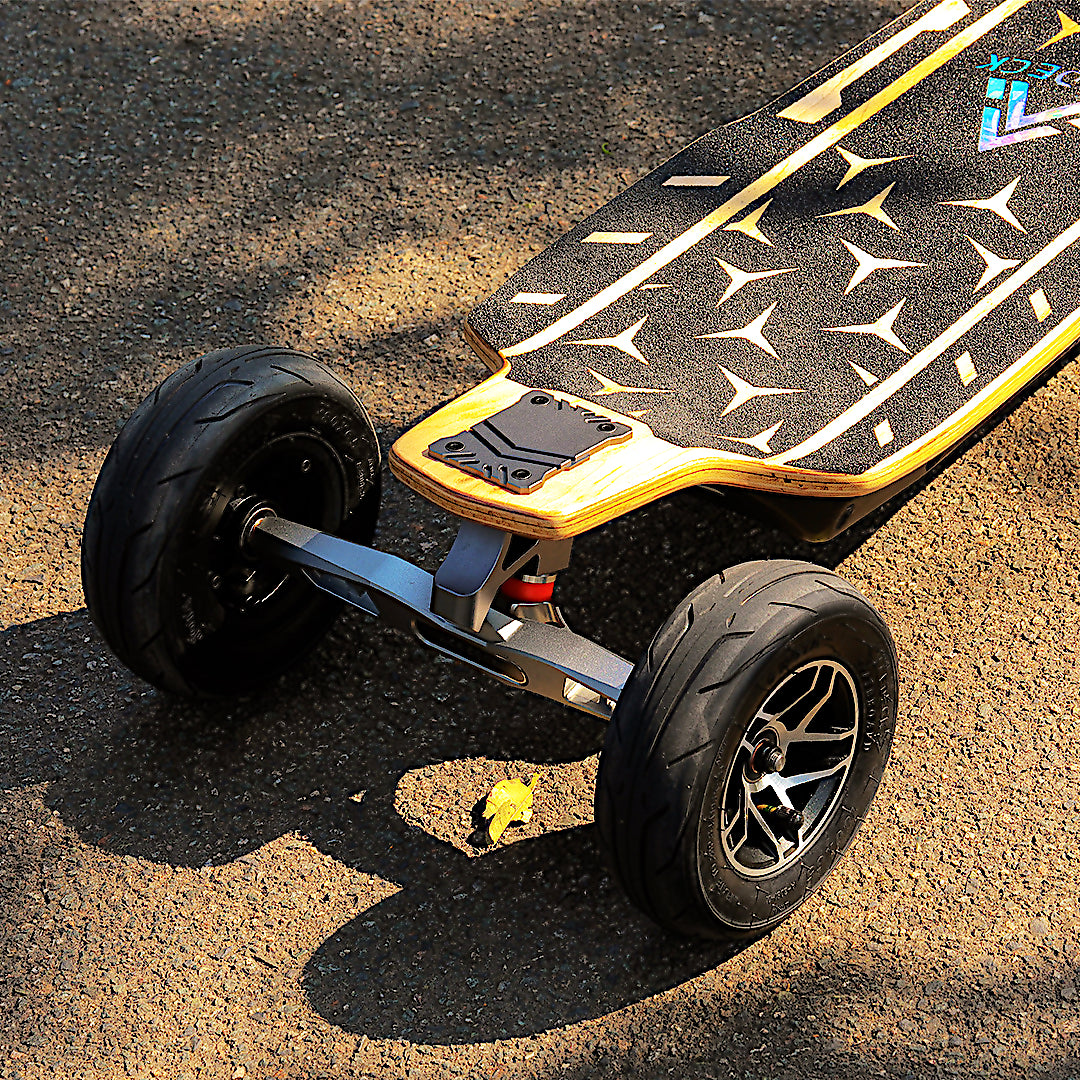 The Fastest Acceleration in the Game
Nomad N1
It's a true all-terrain conqueror! Built for the ultimate riding experience, this versatile electric skateboard offers three different variants to choose from, each tailored to your individual preferences.
With the option of belt or gear drive and a unique split angle deck design, you'll enjoy superior control and stability on any surface.
Plus, our finely tuned TKP trucks and innovative vacuum tires take your ride to the next level.
Learn More