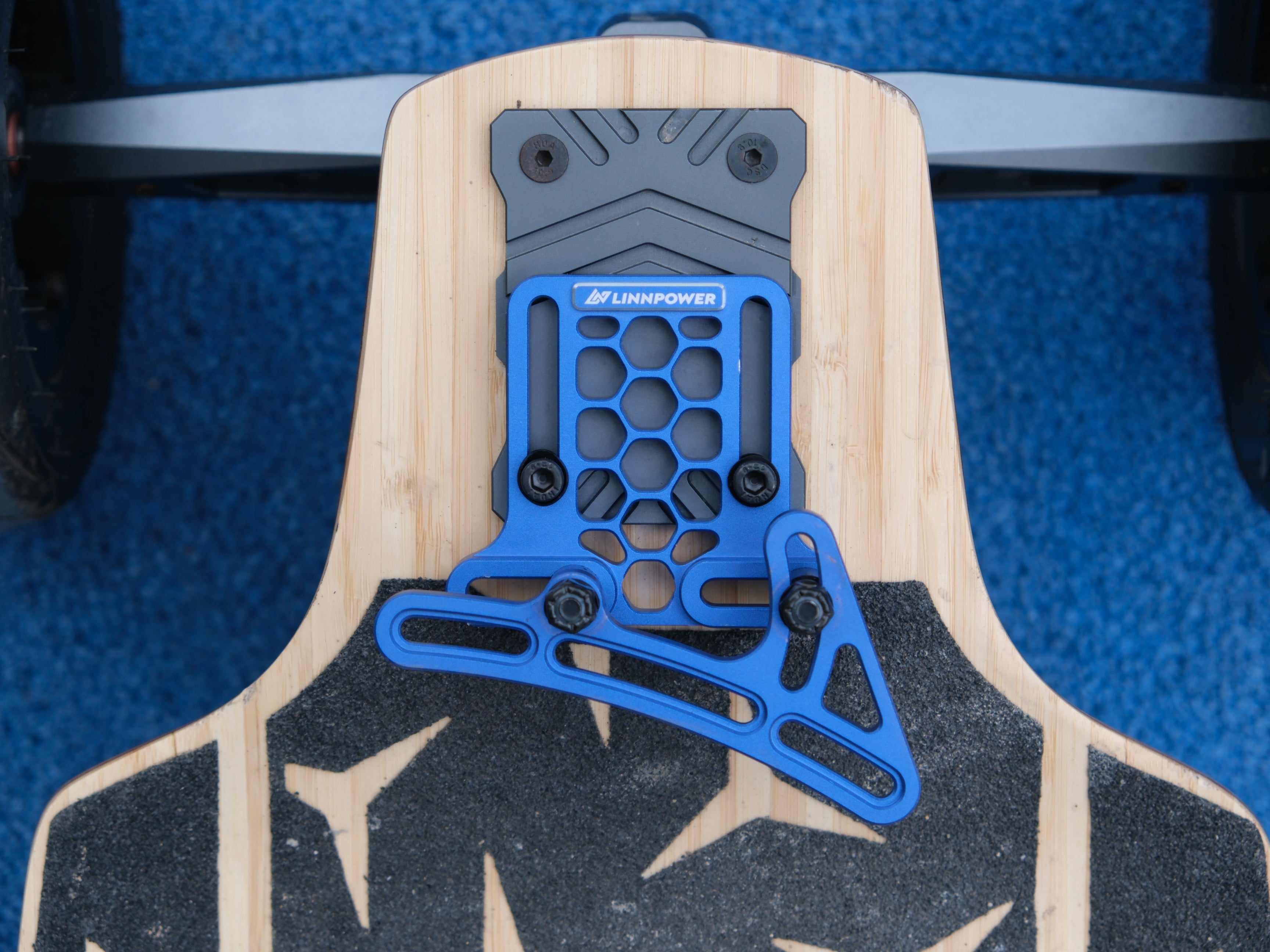 Acedeck® x LINNPOWER® Electric Skateboard CNC Footstop - Ares X1, Ares X3, Nomad N1, Stella S1, Stella S3, Stella Mini
---
1.Key Features
*Enhanced Control: 
The footstop allows for better foot placement, providing you with an improved sense of control and stability while riding at any speed.
*Optimal Comfort:
Designed for ergonomic excellence, it reduces foot fatigue, allowing for longer, more enjoyable rides.
*Precision Craftsmanship:
Manufactured using state-of-the-art CNC machining, the footstop ensures unparalleled durability and precision.
*Collaborative Engineering:
A unique product born from the combined expertise of Acedeck® and LINNPOWER®—two industry giants committed to advancing the future of e-skateboarding.
*Customizable Aesthetics:
Choose from an array of vibrant colors to match your personal style and board aesthetics.
*Universal Compatibility:
Compatible with almost all Acedeck® electric skateboards, this footstop is the perfect addition to any ride.
Don't just ride. Ride with precision, control, and a splash of personal flair. 
2.Compatible models
Acedeck® Ares Series/ Acedeck® Nomad Series/ Acedeck® Stella Series
3.Packing List
*Acedeck® x LINNPOWER® Electric Skateboard CNC Footstop*1
*Screw*4
*Nut*4
*1.3cm washer*2
*1mm wahser*4
The parts are shipped from China, and you are expected to receive the package within 12-15 days after delivery.

Note:
For DIY riders, it's essential to assess the compatibility of purchased parts with your custom boards. Returns or exchanges are only available for product quality concerns. For quality issues, we can only provide component replacements or repairs, returns are not available. Feel free to reach out if you require assistance or have inquiries.
This product has no reviews yet.